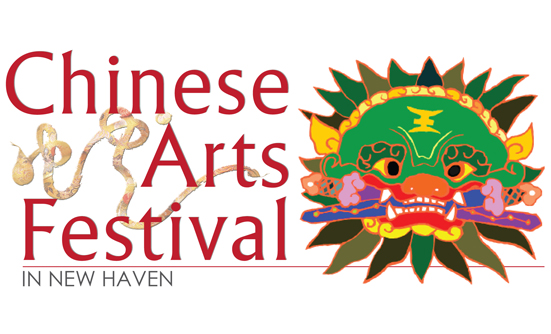 The?Chinese Arts Festival in New Haven?is a celebration of the Lunar New Year, Year of the Snake, now rescheduled to March 2-3, 2013. Kick off with the Lion Dance Parade down Whitney Avenue at 10AM on Saturday, March 2. (Rain location: New Haven Museum)
The Chinese Arts Festival has been rescheduled for March 2-3, 2013.
Please register at this link.
See the revised schedule here.
Thank you for your patience, and we are excited to prolong the celebration of the Chinese New Year into the spring!
About the Chinese Arts Festival in New Haven
The Chinese Arts Festival in New Haven is a day-long event offering arts and cultural programs for adults and children of all ages in celebration of the Year of the Snake.
The Chinese Arts Festival in New Haven kicks off at 10:00AM with a traditional lion dance on Whitney Avenue between Grove Street and Trumbull Street. Celebrate alongside the Wan Chi Ming Hung Gar Institute?s lion dance troupe as they bring good luck and prosperity to the New Haven merchants and community members. Join us again from 1:00PM ? 5:00PM for a series of Chinese arts and culture workshops and demonstrations, including presentations and performances of traditional Chinese instruments by the EastRiver Ensemble, a Peacock Dance demonstration by Dai ethnic tribe dancer Xi Wang, a snake petting zoo, a Tai Chi workshop with Grandmaster Aiping Cheng, opportunities to learn traditional Chinese dances with Yale dance troupes, a master painting demonstration with Chinese landscape artist Sun Dawei, Chinese calligraphy and papercutting sessions, a Yale-China Fireside Chat with Beijing-based culinary author Audra Ang, and opportunities to learn about Chinese New Year celebrations. Each of the twelve exhibits and workshops presents an opportunity to engage in some of the classic Chinese arts.
The Snake is one of twelve designated animals celebrated as part of the Chinese calendar based on the lunar calendar. The Year of the Snake begins on February 10, 2013 and ends on January 30, 2014.
The venue locations for the Chinese Arts Festival in New Haven are: Henry R. Luce Hall at Yale University (34 Hillhouse Avenue), New Haven Museum (114 Whitney Avenue), and Yale-China Association (442 Temple Street). All events are free and open to the public, but registration is required.?To register, click here.?You can also download a?full schedule of events. For questions, please do not hesitate to contact us at?ChineseArtsFestival@yalechina.org?or call (203) 432-3427.
This event is sponsored by the Council on East Asian Studies at Yale University,
New Haven Museum, and Yale-China Association.
Special thanks to Yale Programs in International Educational Resources.
Source: http://robbinslist.com/?p=29000
megamillions winners university of louisville louisville ky final four lotto winners mega ball winning numbers baltimore county